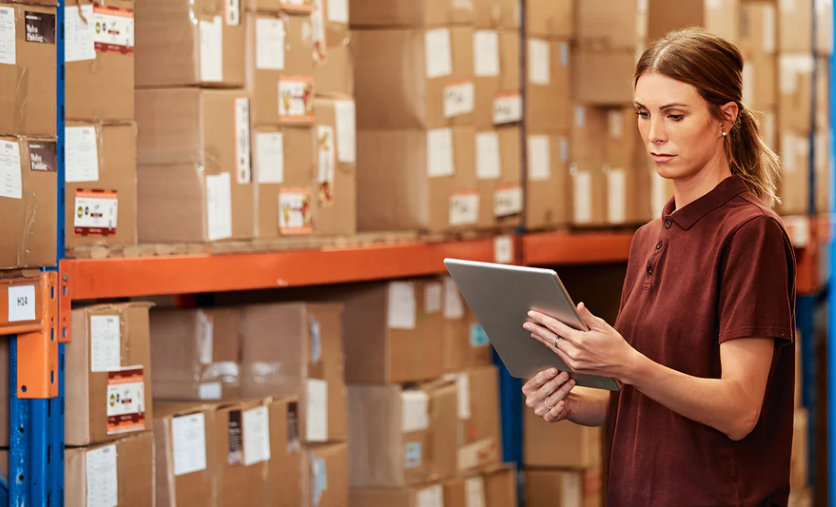 Aside from selling your goods on their website, you may be able to sell your products directly to Amazon. You can become a "first-party" seller through Amazon's Vendor program and offer Amazon your inventory at discounted rates.
The labels "Ship from Amazon.com" and "Sold by Amazon.com" are probably familiar to you from your Amazon shopping experience. That indicates that Amazon, like any other retailer, bought merchandise in large quantities from that company and is now selling it to its customers.
Small and medium-sized businesses can also sell goods to Amazon as vendors, albeit it's not as simple as setting up an account. Large household names are not the only companies that can do this.
Learn more about Amazon Vendor Central in the paragraphs that follow, including what it is, how to sell directly to Amazon, and how Vendor Central and Seller Central differ from one another.
What Exactly is Amazon Vendor Central?
Amazon Vendor Central is a tool that allows merchants to manage their wholesale business relationships with Amazon. They add things, manage purchase orders, ship merchandise, and so on here.
Amazon will place orders through Vendor Central, you will deliver them merchandise and an invoice, and Amazon will pay you. Platform vendors can also manage advertising, retail, and other programs like Amazon Vine.
Amazon Vendor Central is laid out similarly to Amazon Seller Central, with easy navigation to different sections for proper business management. Orders, Items, Advertising, Merchandising, Reports, and Payments are among the tabs available.
Is Amazon Vendor Central Available to Everyone?
It is not as straightforward as opening an Amazon Seller account and becoming a third-party seller to become an Amazon supplier.
Unfortunately, Vendor Central is only accessible via invitation, and you cannot apply to become a vendor. Before joining Vendor Central, you must first be approached by an Amazon brand manager.
How does a company get invited to participate in Vendor Central?
Being an excellent third-party seller with a strong brand presence both on and off Amazon is the best method to receive an invitation to join the Amazon vendor program.
Amazon seeks out products with steady sales volume, positive seller and customer feedback, wholesome sales analytics, and products that are always in stock.
It is crucial to highlight that even if an invitation is never given, Amazon has significantly upgraded the tools available to all vendors. numerous tools that were previously only available to vendors are now available to brand-registered third-party sellers, including A+ Content, Amazon Live, Brand Analytics, Amazon Storefronts, Amazon Vine, and numerous Amazon Advertising goods.
The pros and cons of selling directly to Amazon Vendor Central
Pros
Profits. Sell your products at a profitable wholesale price to Amazon.
Labeling. Your listings will show as "Ships From and Sold by Amazon.com."
Customer service. All customer service and returns are handled by Amazon.
Increased sales. Sales may increase as Amazon will have control over the listing.
Hands-off. You don't need to worry about running an Amazon business.
Cons
Invite-only program
Fees. Additional fees, including co-op fees, marketing fees, remittance fees, freight allowance fees, and chargebacks, can total up to 25%.
Margins. Smaller margins than if you were to sell the product directly to consumers through Seller Central. Amazon will likely negotiate the purchase price of your products, leaving you with a smaller margin.
Pricing. You have no control over your pricing, which can be a bad thing if you have MAP (minimum advertised price) pricing agreements with other retailers.
Lack of control. You won't have much control over your listings and inventory.
Payment structure. Amazon's payment terms can be 30, 60, or 90 days; this may cause cash flow issues for your business.
As you can see, there are more drawbacks than advantages to working as an Amazon vendor. Before agreeing to anything, be sure you completely comprehend the program's conditions and price structure if you are invited to participate.
Amazon Vendor Central vs Amazon Seller Central
Vendor Central — you're selling products at a wholesale price to Amazon.
Seller Central — you're selling products at a retail price to consumers.
Based on the marketing and promotion resources Amazon made accessible to merchants only a few years ago, being a vendor may have been more advantageous.
But over the past few years, Amazon has made numerous services for sellers that were previously available solely to vendors. These characteristics include:
Amazon Stores
Amazon Vine
A+ Content
Advanced advertising tools
Deals and coupons
It's a good idea to keep in mind that using some of the tools in Seller Central, including coupons and promotions, is much simpler. As a third-party seller, it is also simpler to modify the listing's copy, photos, and selling price. If you are a vendor, keep in mind that Amazon will have complete control over the selling price. You will have more control over your brand as a third-party seller compared to Vendor Central, where Amazon will have more control because they would own the inventory.
Anyone who wants to start selling on Amazon should create a Seller Central account. High-performing brands are often the only ones allowed to register for a Vendor Central account.