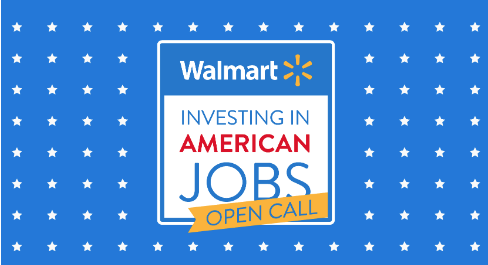 This year marks the tenth anniversary of Walmart's Open Call. Unlike previous years when the event took place in the summer months, this year the new dates will land right in the heart of Manufacturing Month – Oct. 24 and 25. This year's registration will occur later in the summer.
Important dates for Suppliers:
July: Registration opens
August: Registration closes and applicants to be selected
September/October: Webinars and development programs kickoff
Oct. 24-25: Open Call – event day programming and product pitch meetings
How Suppliers Can Prepare
Join Walmart Marketplace to grow your business online and reach millions of Walmart.com customers
While suppliers wait to apply to this year's Open Call, they are encouraged to look into other ways to develop business with Walmart. There are numerous ways to collaborate with Walmart. Selling on Walmart.com allows companies to access millions of new customers. Walmart Marketplace is a carefully managed community of professional online merchants who provide high-quality, authentic products and first-rate customer support.
The Walmart Marketplace platform enables suppliers to effortlessly integrate their catalog, manage orders, and provide customer service. After completing a simple three-step onboarding procedure, suppliers gain access to an ecosystem of innovative solutions designed to help you sell with confidence and create a successful business on Walmart.com.
Suppliers can accelerate their growth with the best-in-class fulfillment network Walmart Fulfillment Services (WFS), or highlight their products in front of millions of shoppers with Sponsored Search ad campaigns from Walmart Connect.
Steps To Proceed
To qualify, suppliers must have a track record of success in a marketplace or eCommerce, the capacity to maintain your their own catalog, and a diverse range of products with standard product IDs such as Global Trade Item Numbers (GTINs) or Universal Product Codes (UPCs). In addition, take advantage of Walmart's limited-time New Seller Savings offer to save up to 25% on referral fees and earn a $500 ad credit.